In addition to helping to maintain and improve the fabric and facilities of the church, including the new kitchen and toilet facilities in St Michael's House, pew cushions, handrails and notice boards, The Friends have provided many thought-provoking events and wonderful musical evenings since the charity was founded in 2003. We list just some of them below.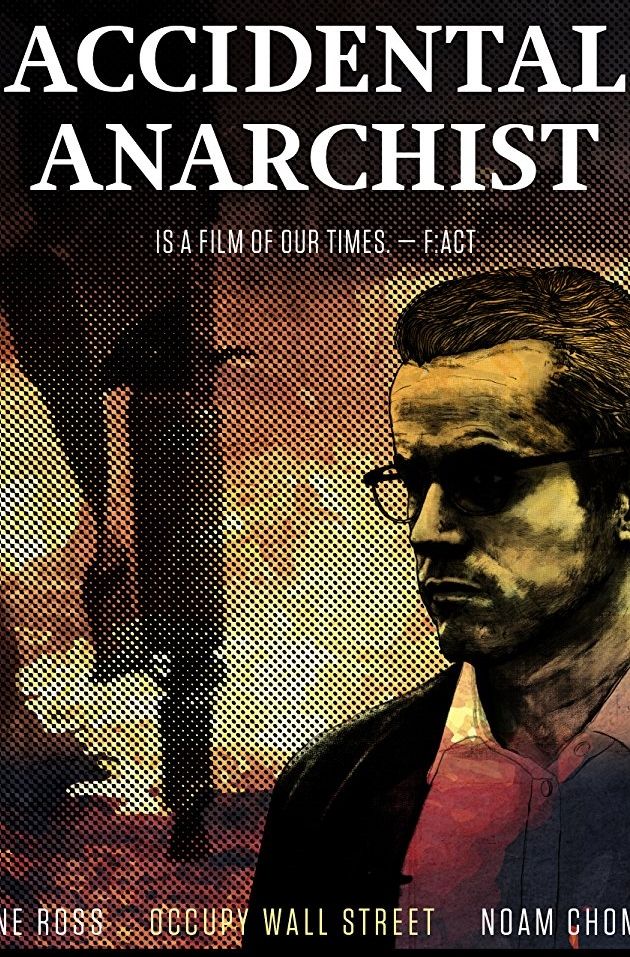 Study Days
900 years of Melbourne Church in History led by Philip Heath
A symposium connecting architecture with paintings, furniture and jewellery.
Debates
Muslim-Christian Dialogue: Prof. David Thomas, Dr. Atulllah Siddiqui and Prof. Jonathan Powers,
Religion in the public arena
Euthanasia
British and Muslim: A Balloon Debate with supper
Three Parliamentary Candidates (2010)
British and Muslim: Communal Living or Parallel Lives?
Talks
The Marquess of Lothian. Michael Ancram PC. QC. DL; Roy Hattersley MP; Kate Adie; Maxwell Craven; Dame Margaret Beckett; Mark Todd MP; Matthew Paris; The Lord Lieutenant of Derbyshire, William Tucker; the Head Master of Chellaston School; The Bishop of Derby on Lambeth 2008; Transition Melbourne, plus many others.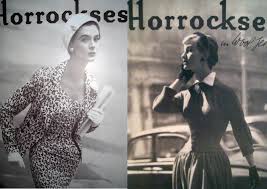 Lectures
Norman Architecture by Professor Mayr-Harting
Church Furniture Design by Nicholas Hobbs
A look at attitudes to conservation – 'To scrape or not to scrape' by Prof. Janet Spencer
Melbourne and the First World War 'Beyond the Memorials' by Adrian Earp
The Road to Colditz – personal recollections
Faith in a secular society by The Rev David Thomas
Alchemy and Spirituality by The Rev.Mark Powell
The Passion through the artist's eye by Helen Barker
J.J. Briggs the 19th century historian from King's Newton by Philip Heath
The Lost Sculpture of Ronald Pope by Robert Barstow
The Survival of Church Architecture by Prof. Janet Spencer
The Accidental Anarchist by Carne Ross
Horrockses ladies' fashions in the 1940s and 1950s by Prof. Christine Boydell
Lectures
Norman Architecture by Professor Mayr-Harting
Church Furniture Design by Nicholas Hobbs
A look at attitudes to conservation – 'To scrape or not to scrape' by Prof. Janet Spencer
Melbourne and the First World War 'Beyond the Memorials' by Adrian Earp
The Road to Colditz – personal recollections
Faith in a secular society by The Rev David Thomas
Alchemy and Spirituality by The Rev.Mark Powell
The Passion through the artist's eye by Helen Barker
J.J. Briggs the 19th century historian from King's Newton by Philip Heath
The Lost Sculpture of Ronald Pope by Robert Barstow
The Survival of Church Architecture by Prof. Janet Spencer
The Accidental Anarchist by Carne Ross
Horrockses ladies' fashions in the 1940s and 1950s by Prof. Christine Boydell
Lectures
Norman Architecture by Professor Mayr-Harting
Church Furniture Design by Nicholas Hobbs
A look at attitudes to conservation – 'To scrape or not to scrape' by Prof. Janet Spencer
Melbourne and the First World War 'Beyond the Memorials' by Adrian Earp
The Road to Colditz – personal recollections
Faith in a secular society by The Rev David Thomas
Alchemy and Spirituality by The Rev.Mark Powell
The Passion through the artist's eye by Helen Barker
J.J. Briggs the 19th century historian from King's Newton by Philip Heath
The Lost Sculpture of Ronald Pope by Robert Barstow
The Survival of Church Architecture by Prof. Janet Spencer
The Accidental Anarchist by Carne Ross
Horrockses ladies' fashions in the 1940s and 1950s by Prof. Christine Boydell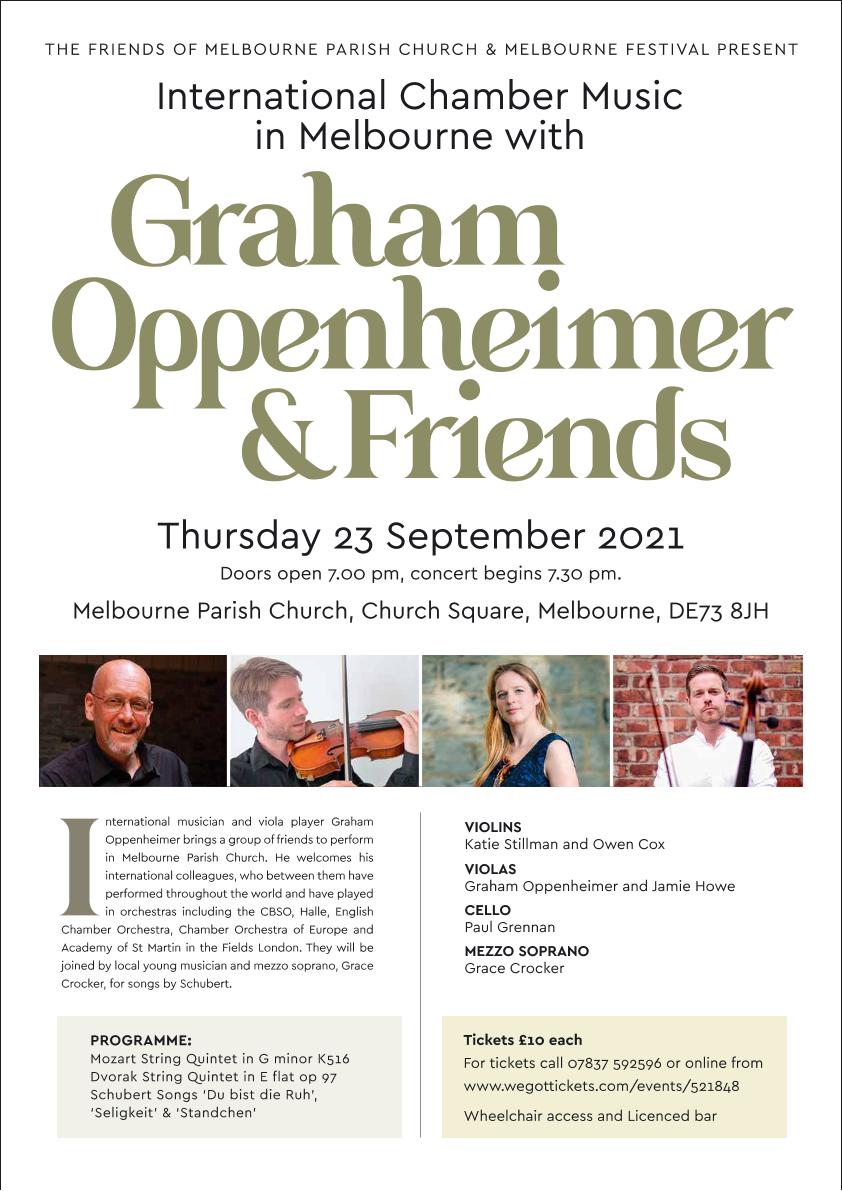 Tours
Historical tours of the Church
Chatsworth House, Donington Hall, and National Trust properties, including the Museum of Childhood at Sudbury
Behind the scenes at Lichfield Cathedral
Staunton Harold Pottery and the Stoke on Trent Potteries
Formal gardens, including Highgrove
The Galleries of Justice in Nottingham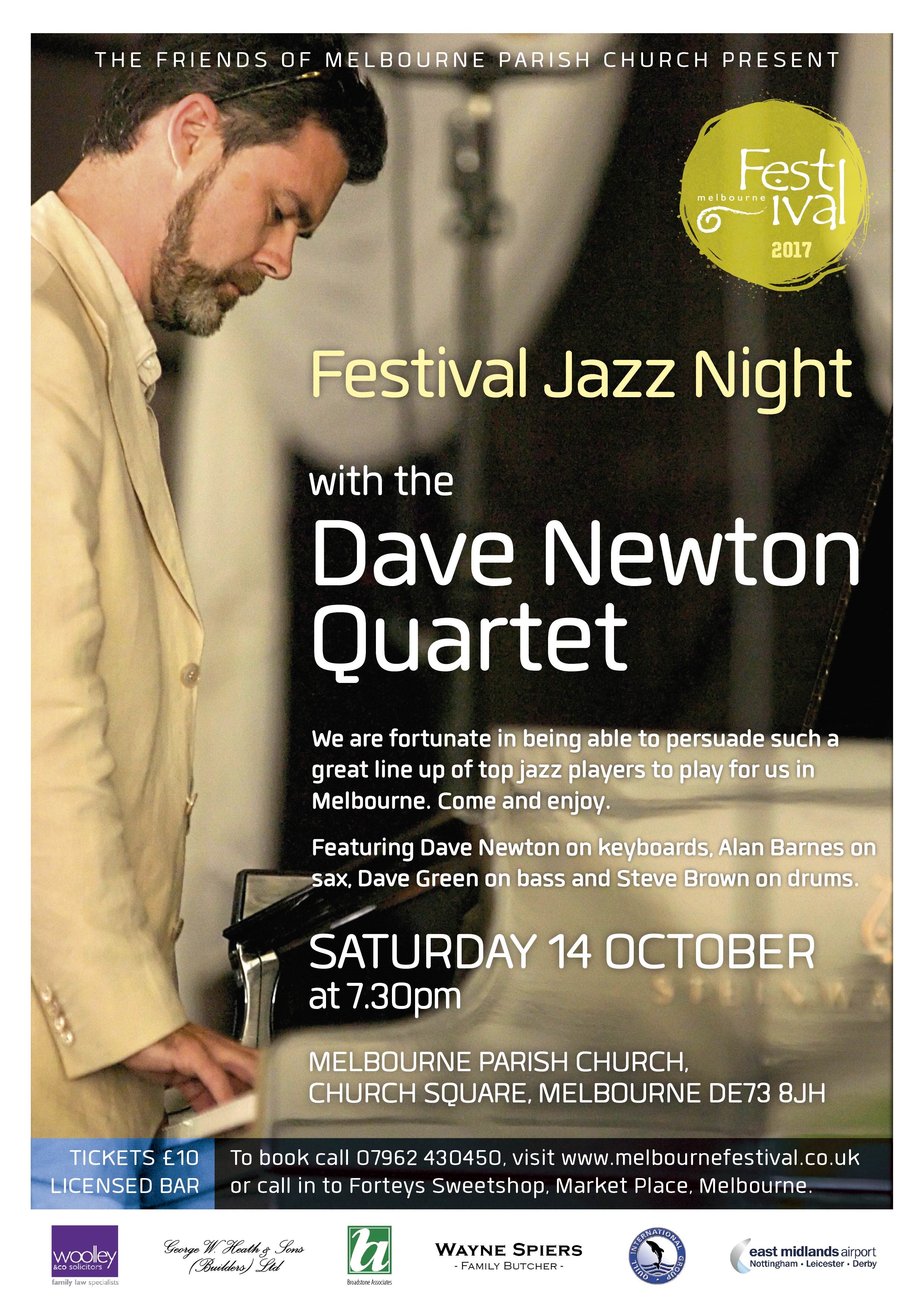 Events
BBC TV's Any Questions
The formation of the Melbourne Festival Committee (2004)
An antique valuation with Nigel Kirk
A Mad Hatter's Tea Party
An Easter Treasure Hunt
A Summer Ball
Just Good Friends – dinner on Valentine's Night for Friends
A mime workshop
Concerts and musical events
Come and Play – children invited to try out many different instruments and make a noise in church
Melbourne's Musical Talents – an evening performance by many musicians
The King of Instruments' – an evening with the organs, Simon Collins and Laurence Rogers
Made in Britain – an organ recital of English composers
Masterpieces from Paris – Toccatas and other favourite organ music – Simon Collins and Laurence Rogers
The Toyota Adult Choir
Philip King and his choir Cantabile (young voices)
Musica Donum Dei: 'All the World's Stage' – a Baroque ensemble.
The Kinder Children's Choirs of the High Peak
The Jakob Lindberg recitals
Fiori Musicali
The Boundary Singers
Canadian Choirs from Kingston Ontario
Summer Jazz in a private garden
Cantabile choir
The Choir of St John's church, Newfoundland
B Natural choir
Choros Amici choir
The Dave Newton (jazz) Quartet
The Dave O'Higgin's (jazz) Quartet
The Annie Whitehead (jazz) Quartet
The Dime Notes (jazz) Quartet
Graham Oppenheimer and Friends (chamber music)
The Ben Crosland (Jazz) Quintet